OSH-Interview — Peter Esquire
In the 5th issue of OSH-Interview we talked to the Founder and CEO of the application «Eat, Play & Love by Peter Esquire». We asked Peter how he writes his reviews for the restaurants, how the idea of his app was born and also touched many other topics.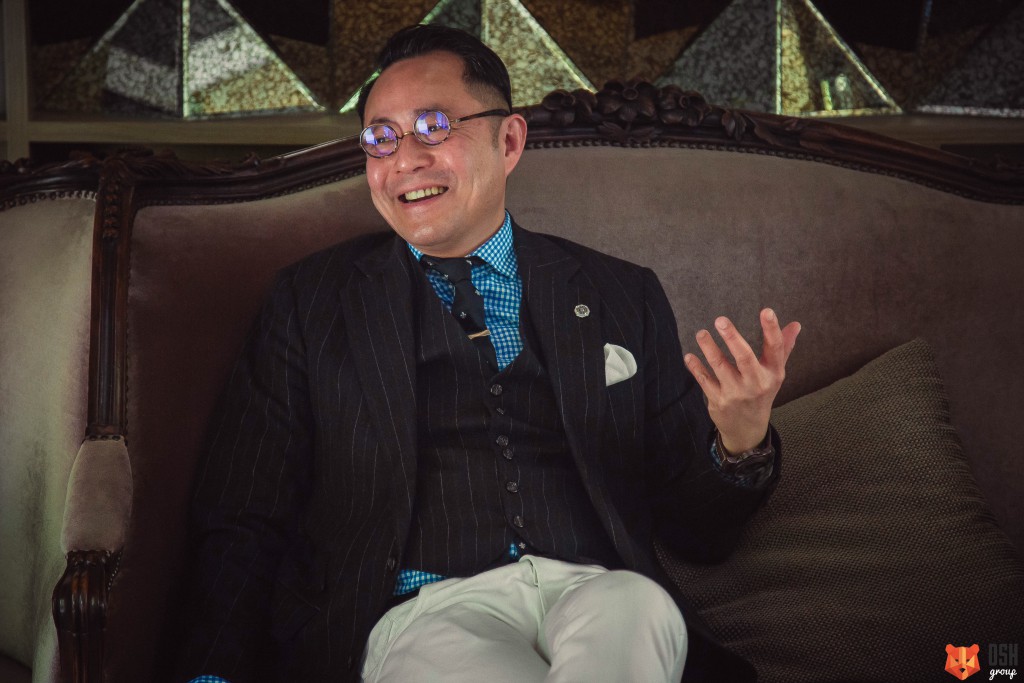 — Peter, you've been living in Shanghai for about 14 years and it seems you already feel like at home here. But let's give our readers a chance to learn more about you. Where are you from?
— I was born in Hong Kong and was raised in the UK for education since the age of 15. After I finished my studies I came back and started to work in fashion industry which was very thriving and booming in Hong Kong for many decades. Actually I studied business and accounting at school but eventually became a fashion designer since I had a lot of interests in fashion. Though I didn't have a formal training , fortunately studying art in England when I was young helped me in understanding about proportions and dimensions. I also considered myself having an inborn gift with strong fashion and color sense.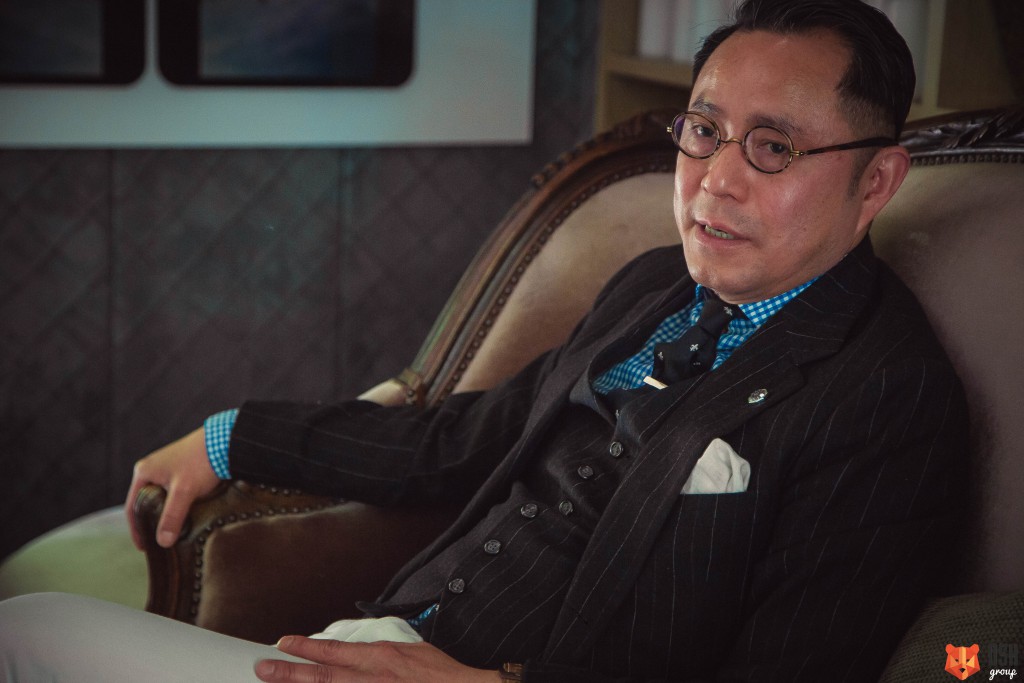 — What was the first company you worked with?
— It was a very popular designer jeans brand in the U.S. at the time and I was responsible for some parts of design. In 1998 I moved to Vancouver. There I also worked briefly with a lifestyle concept store where I learned about visual merchandising and display.
Then, in 2002 I moved to Shanghai because my former business associate wanted to launch a new fashion jeans brand and was looking for potential partners in China. That's how I got an opportunity to come here.
— Are you still engaged in fashion industry?
— Not any more. But I'm hoping to launch my own men's bespoke suit line this year. I'm working on it right now. I like to be smartly dressed whenever I could and the fact that I understand textiles, fabrics, colors and construction of a suit so I would imagine that is a natural and right thing for me to do.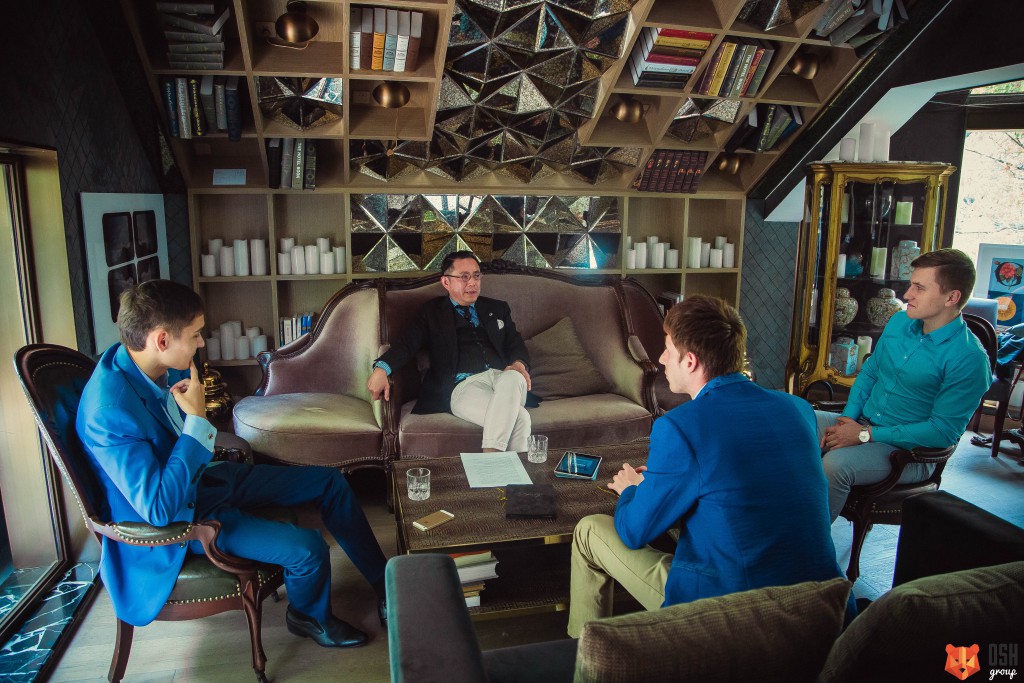 — We believe that the most beautiful part of your life is related to Shanghai. What is your impression of this city?
— I love it.
I am a part of Shanghai, I belong here. It's very cosmopolitan, you can meet people here from countries you've never been to.
Hong Kong lacks this diversity. H.K. is very international in terms of its infrastructure, known to be a world -class financial center and well-established in its legal system , but the society itself is rather conservative and hence lacks the multiformity of culture comparing to Shanghai . Here we have a great variety of different nationalities which makes it very interesting. And also the fact that it has so many varieties of good restaurants and bars developed by entrepreneurs and restauranteurs from different parts of the world makes it even more worthwhile for me to stay here. Cause it's what I'm looking for — good lifestyle, interesting things and diversity.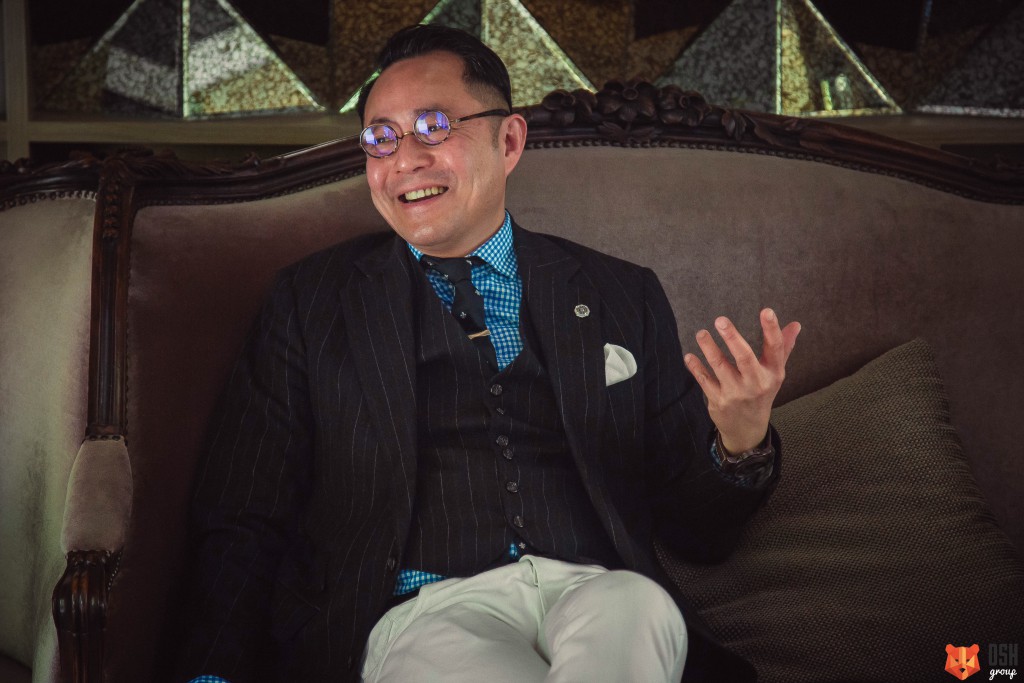 — Talking about restaurants we can't help asking you about your application «Eat, Play & Love». How did you come up with the idea of its creating?
— In the last 7-8 years a lot of my friends visited Shanghai and they always asked me "Peter, where would you recommend to go?". Of course, it was my pleasure to recommend them some places which I considered to be nice. Then some of them asked me to make a booking for them and again I was more than happy to help them with. Finally, some of my friends also asked me to send them a menu so that they could consider and decide if they like it.
That gave me an inspiration to make a platform which could combine all these things and be helpful for people who want to visit a place they'd like in different international cities. That's how the idea of EPL was born.
— When did you launch the app?
— I started working on it since 2015 and in last December we launched it on the App Store and thereafter Android. I worked really hard to launch it so fast.
— Tell us about functionality of your app, what is it like?
— Well, you can choose a restaurant by city, categories and features. By categories means Spanish food, Italian food, Mexican food, Greek food and so forth. By features means specific location or atmosphere of the restaurant. For instance the Bund, Heritage, French concession, business, romantic and so on. We made it quite easy for people to select what they want. There are also reservation and payment features like WechatPayment and Alipay.
— How many people are there in your team now?
— Our team of reviewers consists of myself and 3 other copywriters. I have contracted an IT team which consists of 16 people. I need a huge IT team since I am constantly optimizing my app, trying to add more features to it. And finally it's a sales & reservation team. Every time a reservation comes in, order from the app goes straight to the restaurant and there is a group of people who are monitoring the orders.
They have to reply within 10 minutes. Because after 10 minutes people lose their interests. You never wait for Uber for 20 minutes, right?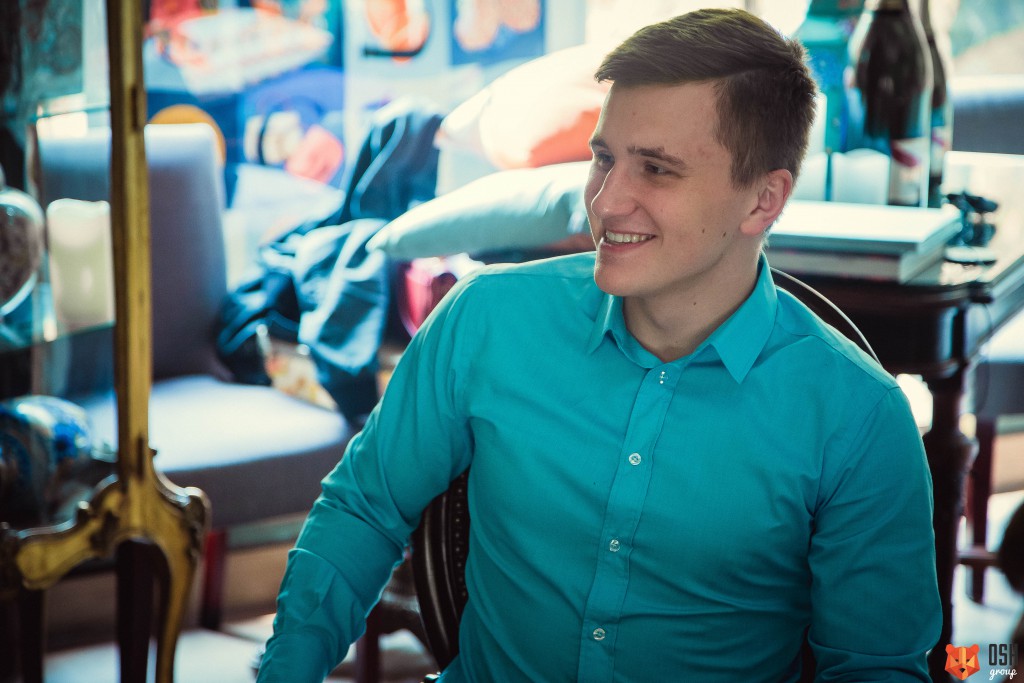 — How many applications like this are already on the market?
— I can't keep track of. Too many. But they are all different. Especially mine.
— What is the key difference of your app?
— Every venue in Shanghai which is on my platform is hand-picked and experienced by myself and my team. I know personally the owners and chefs of all the restaurants that I work with. That makes a big difference.
I know exactly what I recommend to my users and they know that they can trust me.
— So you are the only owner of your application, right?
— I have some minor shareholders because I'm planning to make it international. I want people in the biggest cities of the world to use my app. Shanghai is only a starting point.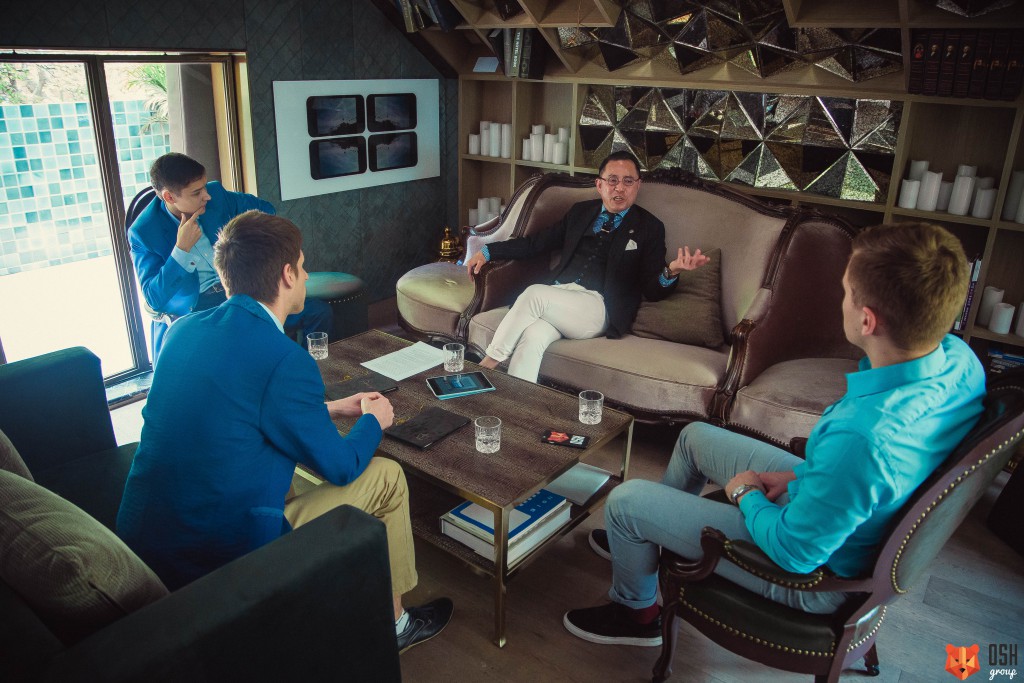 — How are you planning to go global?
— Well, first of all we start putting the international cities into the app. We should have 36 cities this year including Hong-Kong and London. By then, of course we have to find suitable local partners there to enlarge our network . You can't do everything by yourself.
— Why did you decide to work exactly in F&B sphere?
— Well, first of all I really enjoy good food and I think it's important to share what you think is good with other people. Because a lot of people work so hard every day and nice meal sometimes is a kind of pleasure for them. I truly believe that you have to eat well to perform well.
Like Vincent Van Gogh once said: "To do good work, one must eat well and be housed well."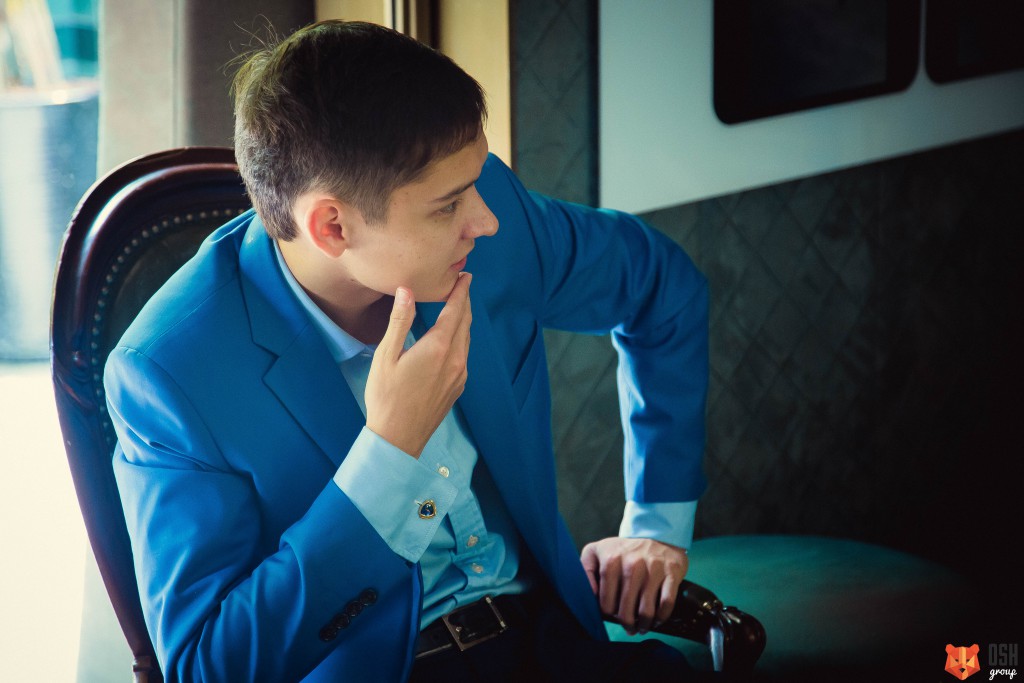 — In your opinion what is the most important for the restaurant to be successful?
— An impression of the restaurant consists of many details.
Food quality, presentation, atmosphere, and service.
I am even particular about the cleanliness of the bathroom and kitchen. If the bathroom is dirty and messy, it doesn't matter how delicious the food is. So attentiveness to the details may be one of the most crucial components.
— Have you ever written a criticizing review on some restaurants which you don't like?
— I very rarely write bad reviews on the restaurants which I don't like. I just don't work with them. What is the purpose of attacking them if they can't live up to the expectations of their patrons..
Review is a kind of recommendation, so what's the point of bad review? I am trying to write reviews for good restaurants and focus on positive sides.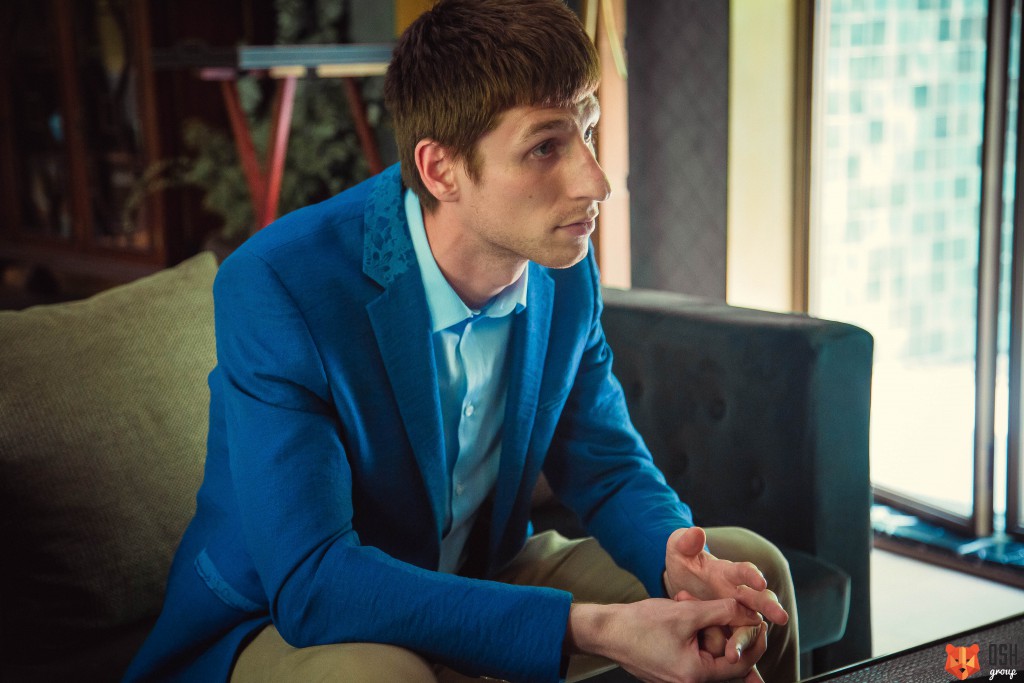 — How to make a good review for a restaurant?
— Before I do any review, first of all I tend to do a background research about the restaurant.
Like the chef's experience, the owners experience and their past ventures etc.. It's very important to create some connections between the readers and the restaurants. Why do you think Jean-Georges or Joel Robuchon are being so popular? Because people can relate to Robuchon. Quality restaurants are all about its brand and the chef, but if the chef is unknown it's quite difficult to give a reason for people to visit this restaurant unless it has proven track record.
Every good restaurant is about word of mouth.
Apart from that I have to look into a lot of specific details about the restaurant. Such as foodquality, service, environment, reservation logistics, location, price etc. All these are very important for writing a good review. Finally, talking about the style of the review itself, we can't forget about traditional canons of writing. Like, for example, a compelling opening line. It must be something that will catch the eyes of the readers and make them continue to read.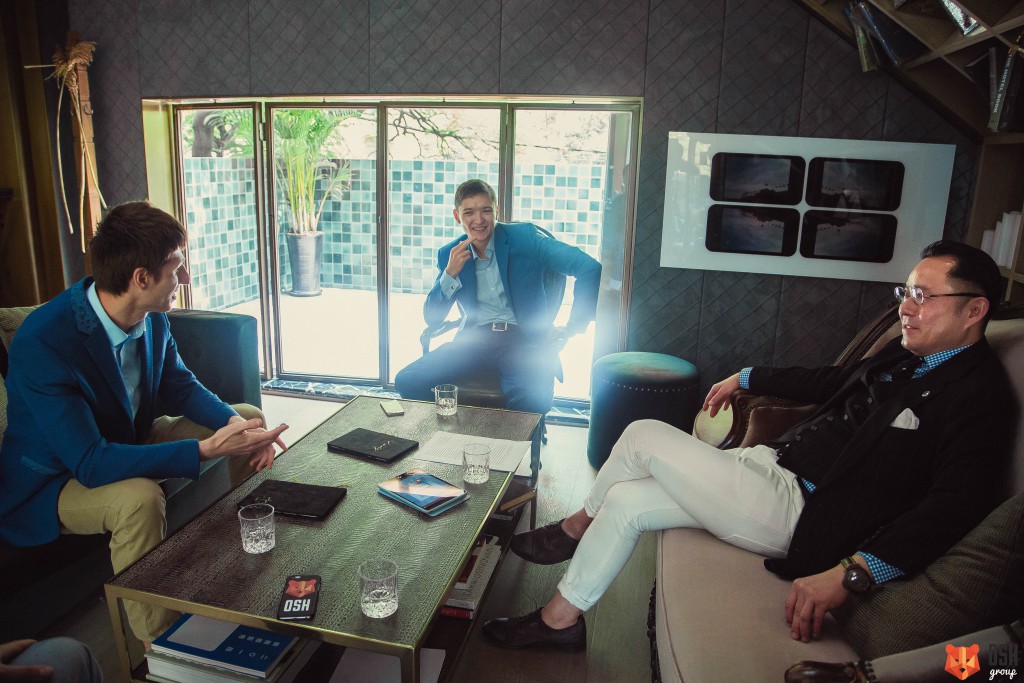 — When you check some restaurant, does the restaurant know that you are going to write a review on it?
— I never tell the restaurants that I'm writing reviews. I just book the table as a regular patron.
You know, when Michelin check the restaurants they don't tell them they are Michelin and stay anonymous.
What is the point to check someone who knows he is being checked? You can't see the way things really are in such case.
— By the way, how many restaurants have Michelin stars in China?
— Not that I know of. All the Michelin stars are awarded to the restaurants, not to chefs. But usually restaurant is named after the chef. That's why sometimes they say "Michelin chef". So even if some restaurants in China hired a chef who has worked in a Michelin restaurant, it doesn't mean that this restaurant also became Michelin.
Michelin is not here yet.
— What do you think about chef's culture in China?
— Well, it differs from chef's culture in Europe or America where chefs are very important part of the restaurant. They are like celebrities and icons there. The marketing strategy of the local restaurants in China is completely opposite. They are mostly marketing the restaurant itself, the brand, but not the chef.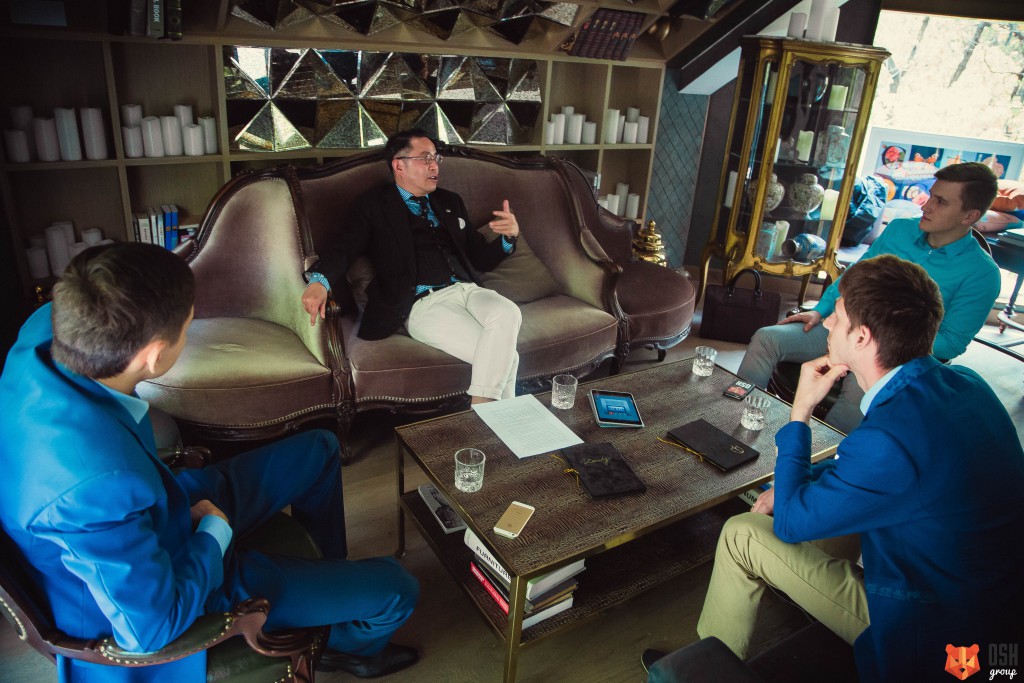 ​
— Normally you prefer Chinese cuisine or Western one?
— Western cuisine. I think it's healthier. And you can at least know what you are eating. In Chinese cuisine you can't see what you are eating. Too multiple in terms of complexity, too many things are being mixed together. But I personally find Cantonese food healthier amongst the others as they are mostly steamed or boiled.
— You look like a very successful man, Peter. So our last question is going to be about the basement of your success. What is it?
— I think it all relates to experience first of all. I am not saying that young people can't be successful. And there are many examples of young people in the U.S. enjoying huge successes and fulfilling American dreams such as Mark Zuckerberg, co-founder of Facebook. But I also believe that you always can do it better if you've come across a lot of things and have a rich life experience whether good, bad and ugly.
And of course, such essential things as loyalty, honesty and integrity are very important as well for building the basis of your success.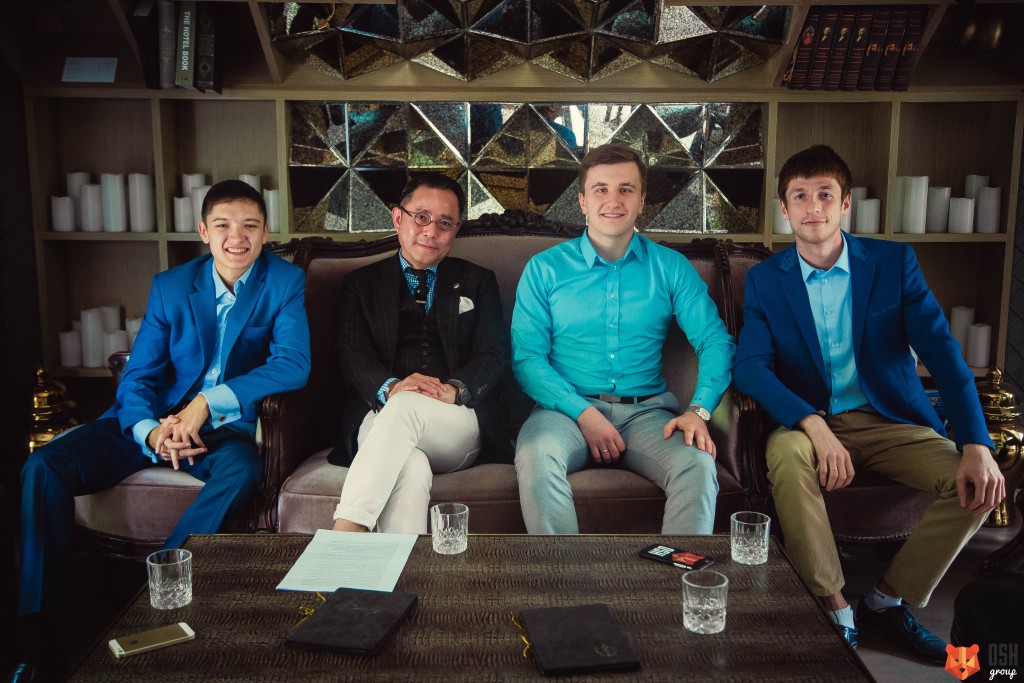 Interview by: Klim Likhitinov, Evgeny Lugovoy, Vadim Koziashev
Edited by: Vadim Koziashev
Photo and video by: Viktor Grabovets
Venue: Light & Salt Daily (Shanghai, Jing'an district, 407 Shanxi Bei Lu, near Beijing Xi Lu)